Helpful Links and Resources
Below are an array of links to useful information and resources: study guides and help on homework; information on choosing, applying for, and paying for college, and useful resources that teachers and mentors could use in the classroom.
While we have reviewed all of the links below, keep in mind that they are all managed by someone other than EOSC GEAR UP and may change or become unavailable at any time. Let us know if you see any problems by heading over to the Contact page and using the form at the bottom.
Academic Enrichment and Test Prep
Having trouble in class? Need help with an assignment? GEAR UP students can access on-demand tutoring 24 hours a day by logging in to their account at Tutor.com. For more information ask your GEAR UP Education Coordinator or School Counselor.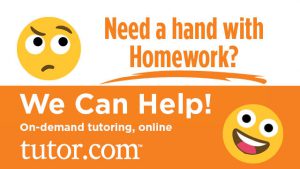 ACT Academy is a collection of videos, games, and interactives from some of the best publishers online. This includes resources from Flocabulary, NASA, Crash Course, GeoGebra, PBS, and tens of thousands of others!
Common Core and/or state specific aligned resources are curated for quality, grade, and subject appropriateness.
Scaffolded content based on student performance on diagnostics, tailored to each student's areas of need.
Videos are typically followed by a short, formative assessment to gauge student's understanding.
Search results are returned in order of efficacy—ensuring that you get the best resources first.
Financial Aid And Scholarships
What is Oklahoma's Promise?
Oklahoma's Promise allows eighth-, ninth-, or 10th-grade students from families with an income of $55,000 or less to earn a college tuition scholarship. Students must also meet academic and conduct requirements in high school.
Created in 1992 by the Legislature to help more Oklahoma families send their children to college, Oklahoma's Promise was originally designated as the OHLAP (Oklahoma Higher Learning Access Program). The program is administered by the Oklahoma State Regents for Higher Education.
The FAFSA (Free Application for Federal Student Aid) is a form that can be prepared annually by current and prospective college students (undergraduate and graduate) in the United States to determine their eligibility for student financial aid.
To begin the process or filling out paperwork for federal financial aid including FAFSA, start here to create your FSA ID, a unique login you'll use to submit, edit, and access your federal financial aid documents throughout your education.
A Pell Grant is money the federal government provides for students who need it to pay for college. Grants, unlike loans, do not have to be repaid. Eligible students receive a specified amount each year under this program. About one-third of undergraduate students received a Pell Grant in 2015-16. Apply for Pell Grants, as well as all federal, state and some institutional financial aid programs, by completing the FAFSA (Free Application for Federal Student Aid)
Scholarships are gifts. They don't need to be repaid. There are thousands of them, offered by schools, employers, individuals, private companies, nonprofits, communities, religious groups, and professional and social organizations. Follow the link above to learn more about how to find and apply for the many types of scholarships.
Sign up and create your free profile to help you find the right college and access as many scholarship opportunities as possible. Create a biography, organize and refine essays, and get monthly updates that will help you stay on track.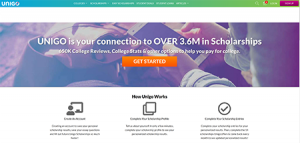 "Scholarships come from many different sources including the university you attend, private organizations, endowments made by individuals or a corporation, non-profit groups, government, religious institutions, and more. Since there are so many places to find scholarships, it can make it bewildering for you to research them. We'll take a look at the entire application process, breaking down each step so you have a better understanding of where to look, how to prepare and tips on making your best first impression when applying."
College and Career Resources
Oklahoma Career Guide–an easy online tool available for all Oklahomans to explore and guide their future. You can take assessments, identify occupations, establish education plans, and, ultimately, connect to employers. Whether you are a student searching for career and college options or an adult looking for a new career path, OK Career Guide is the powerful tool to provide all the career and educational resources you will need to chart your course for the future. Sign up and get started on your ICAP (Individual Career Academic Plan) now.
OK College Start is a centralized way for students, parents, and educators to draft their academic plan through High School and prepare to enter college: Plan your coursework, get advice on college choices and applications for admission, find information on financial  aid and scholarships, and learn how to apply for them online. Get started on your ICAP (Individual Career Academic Plan) today.